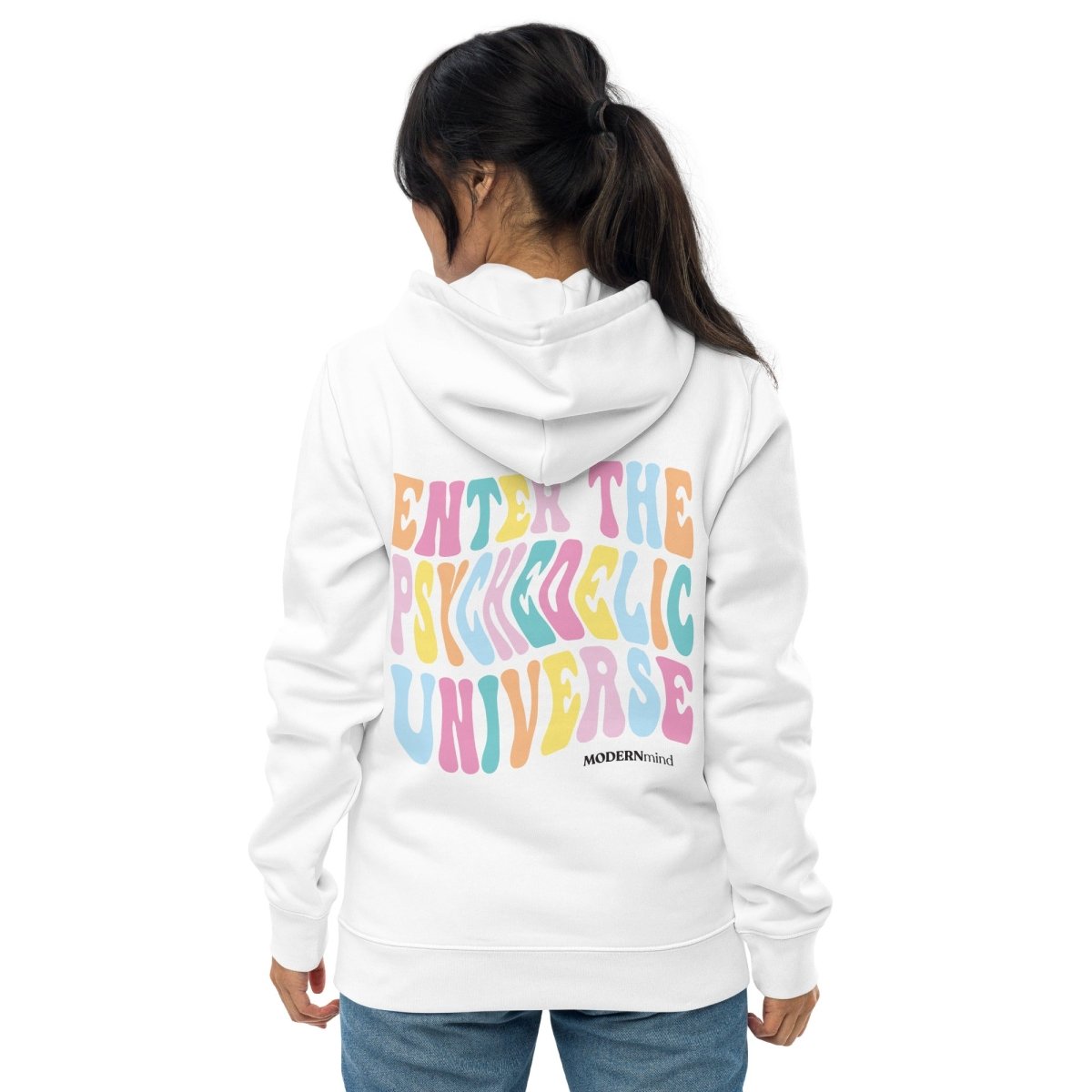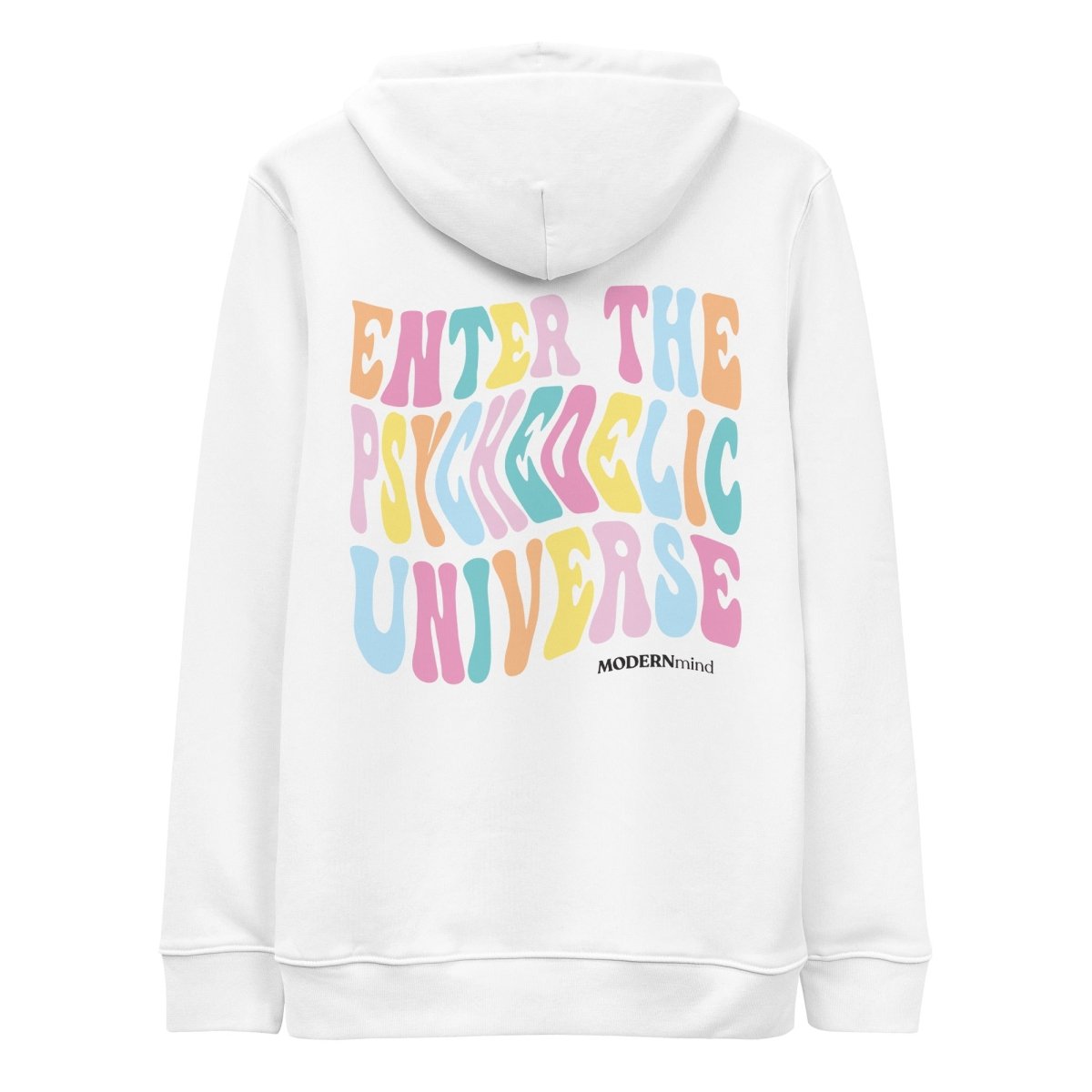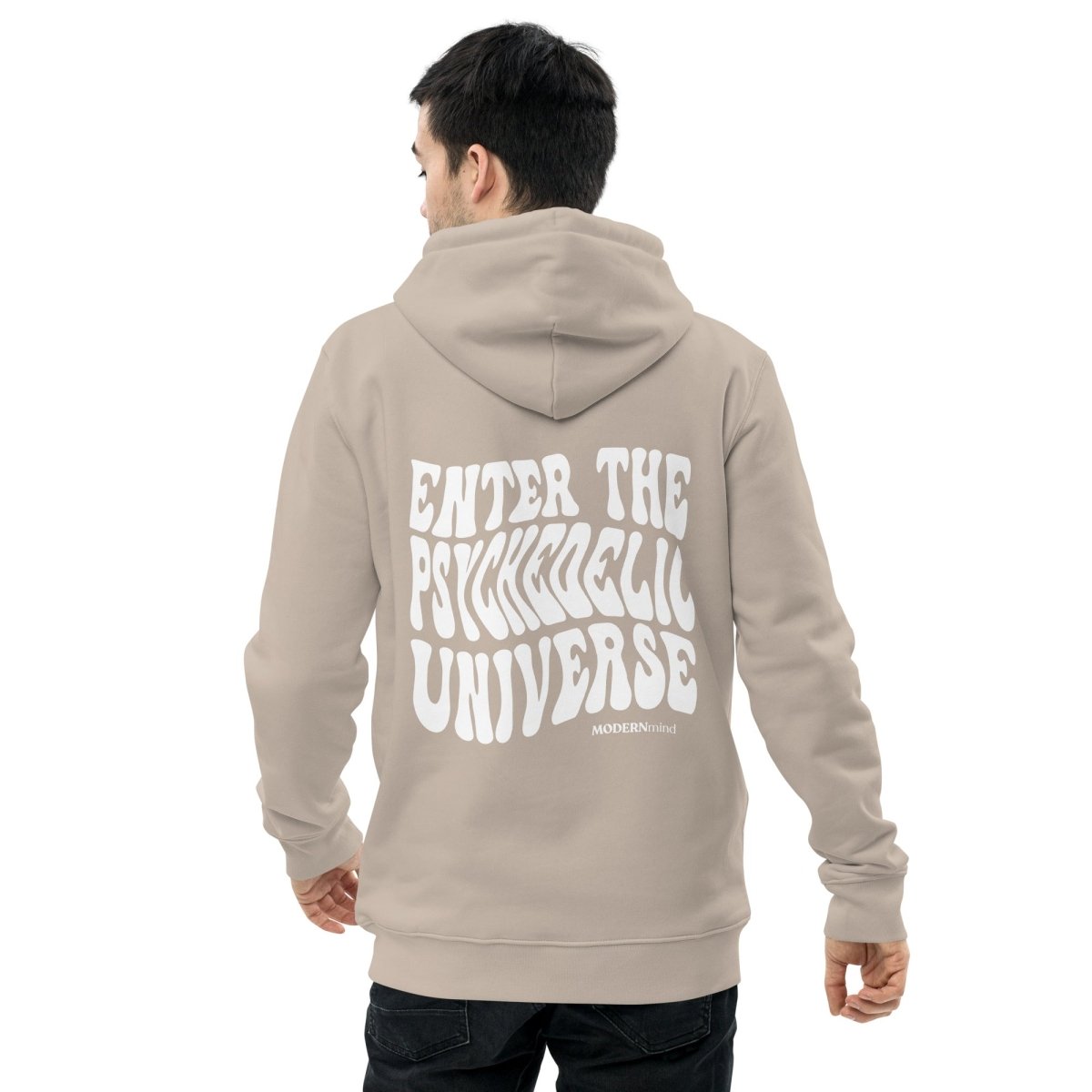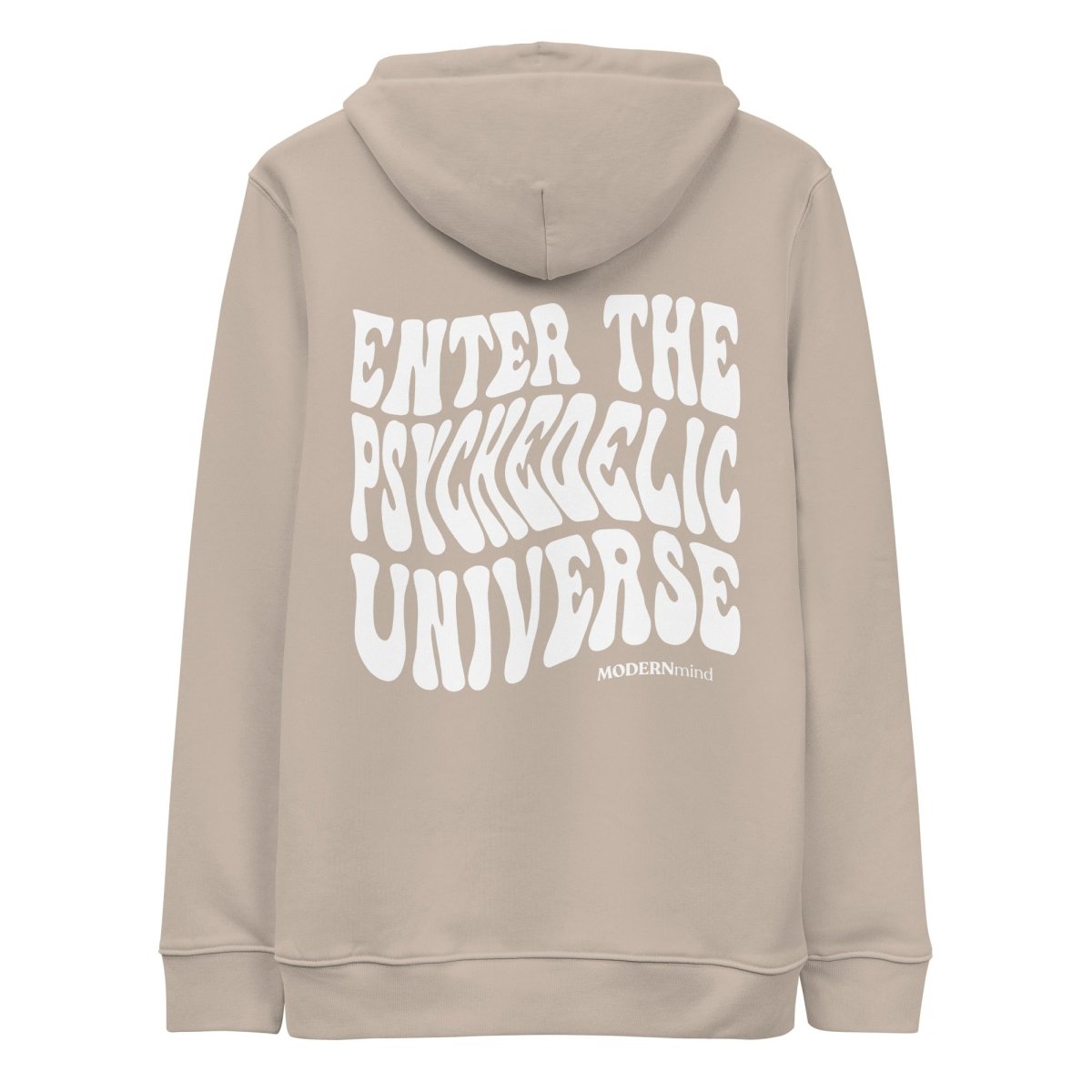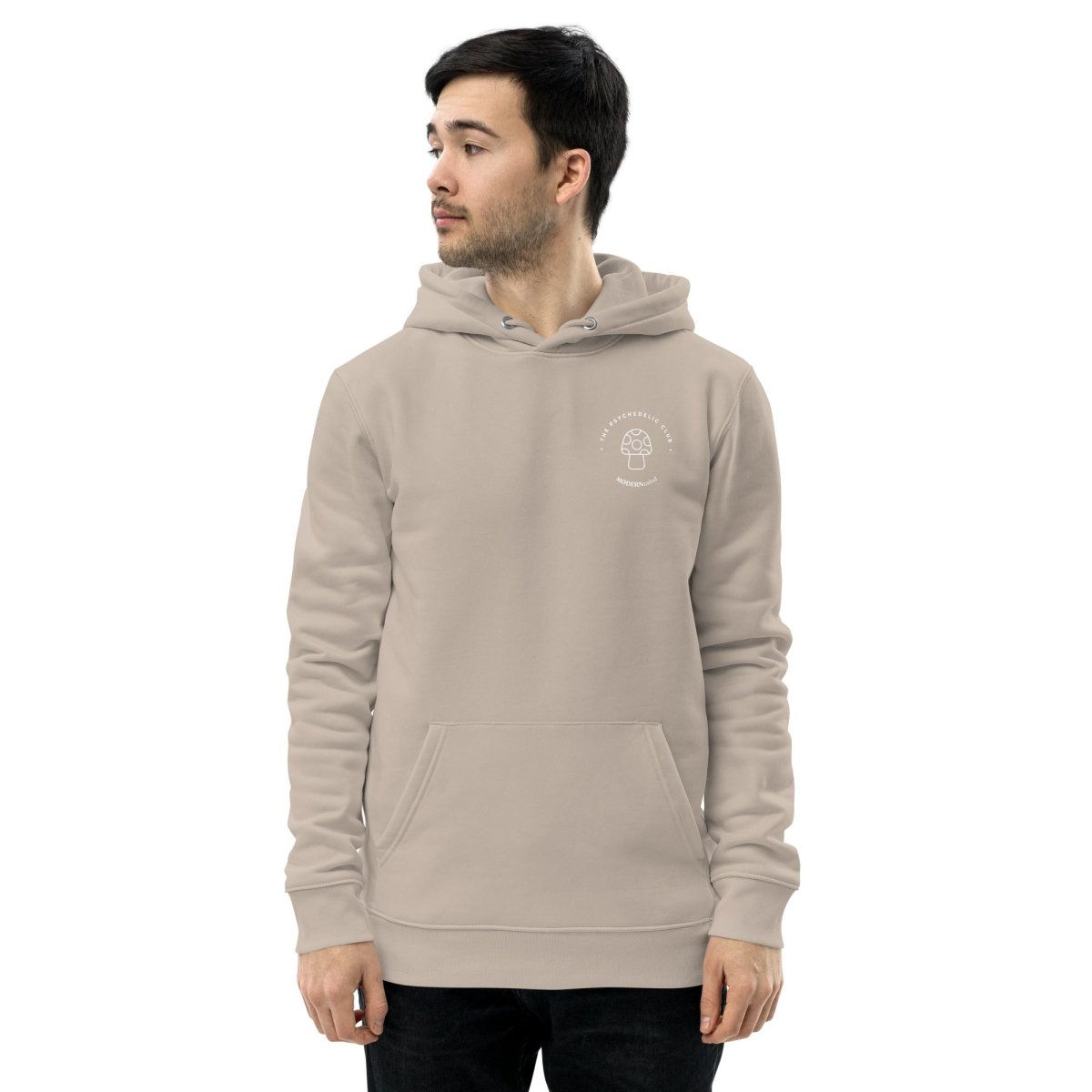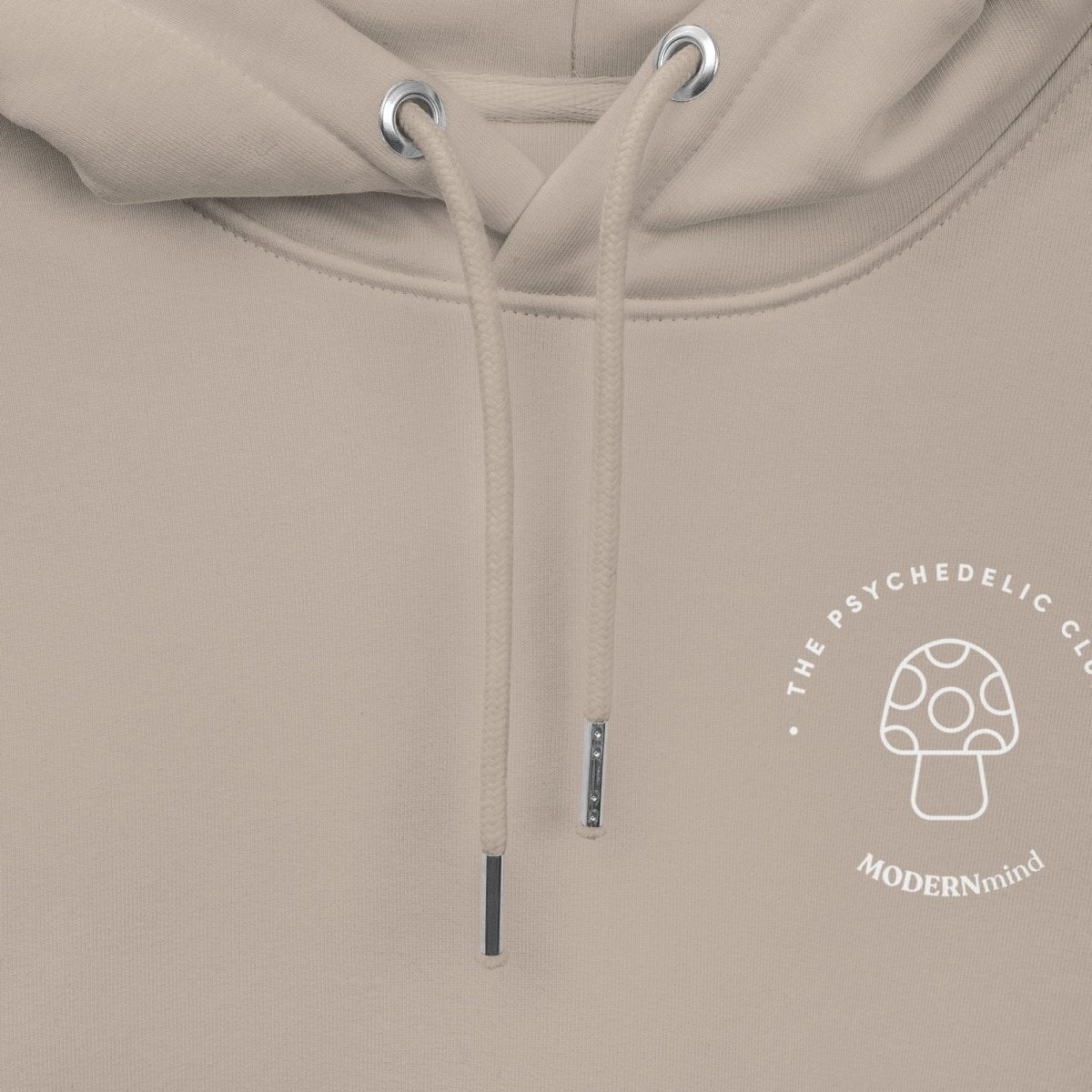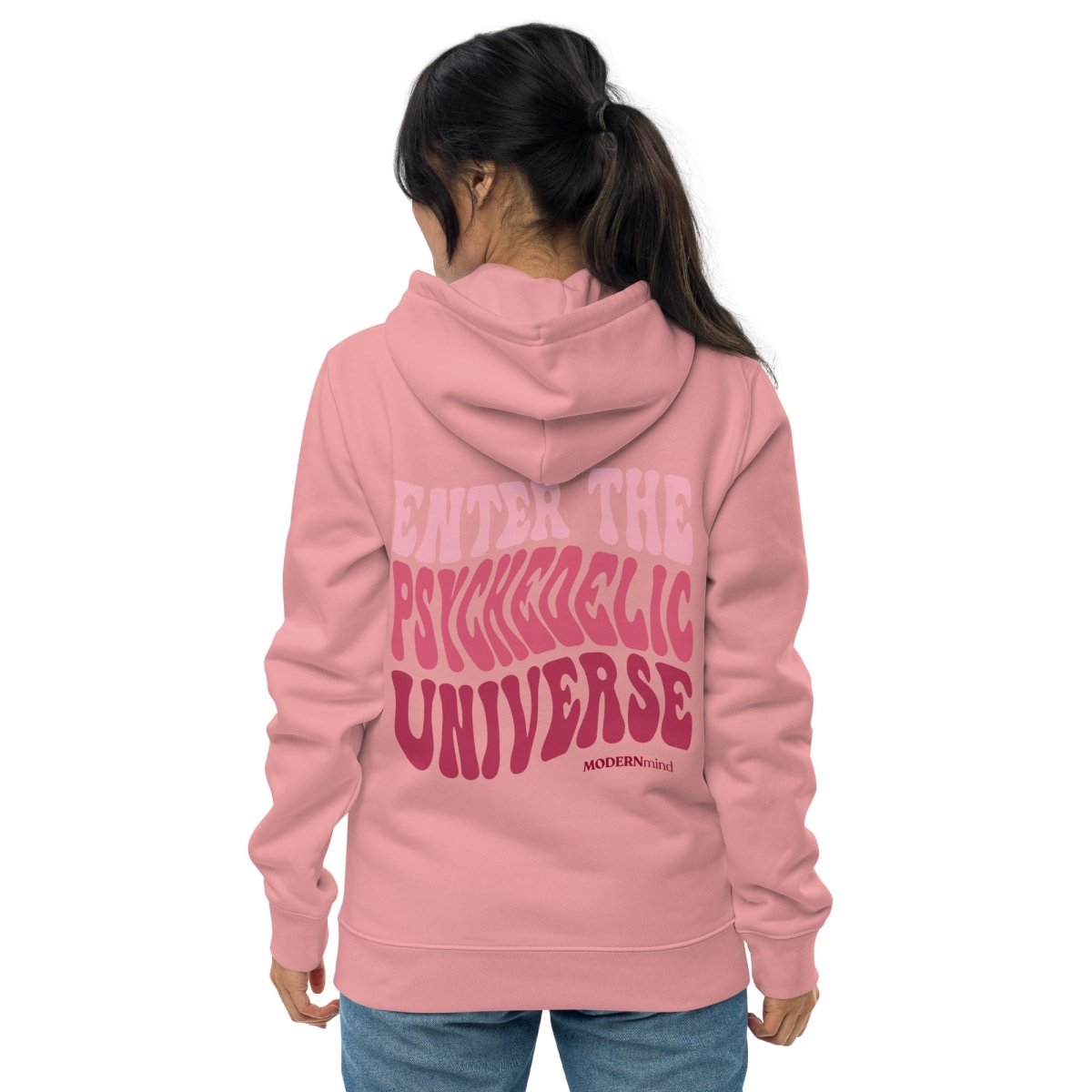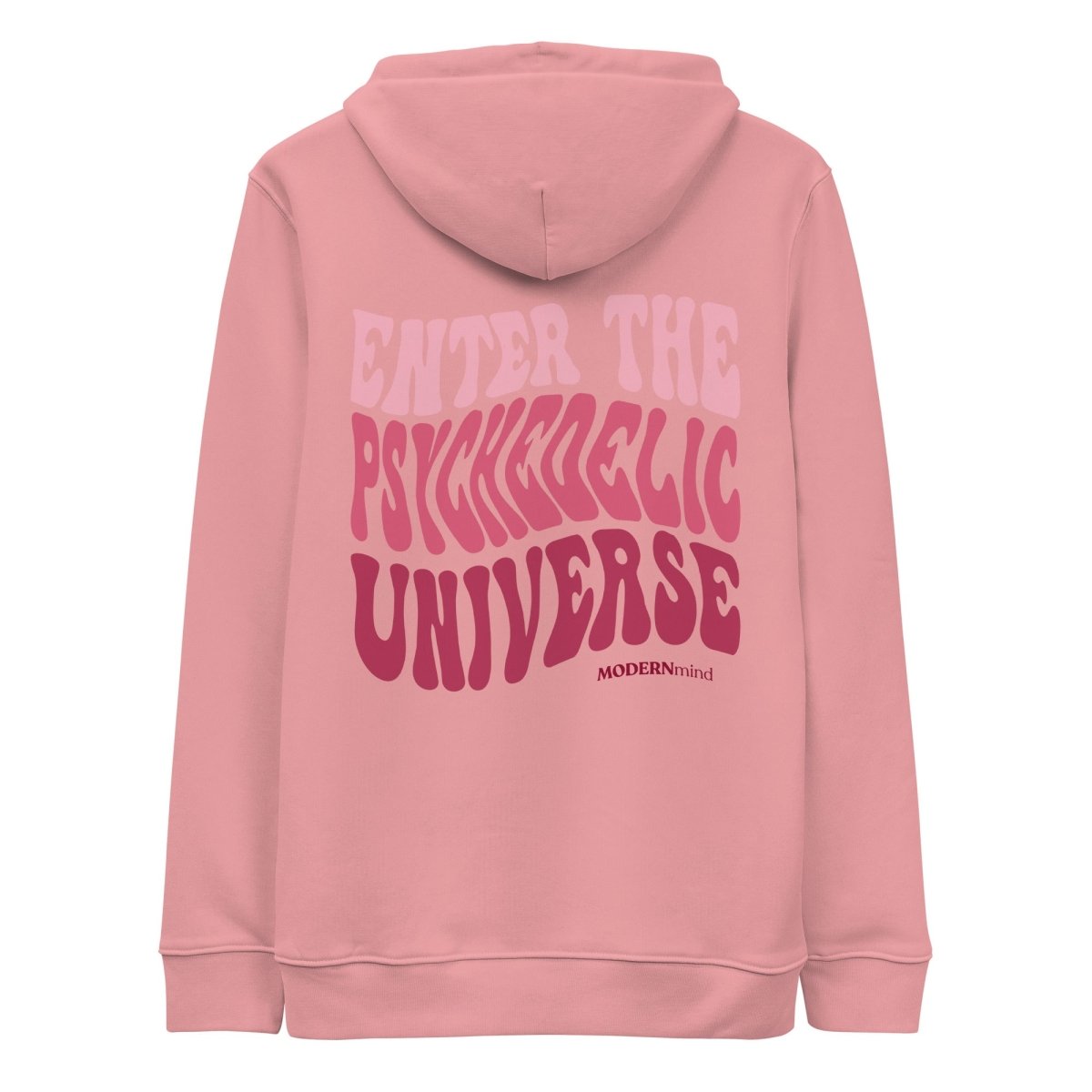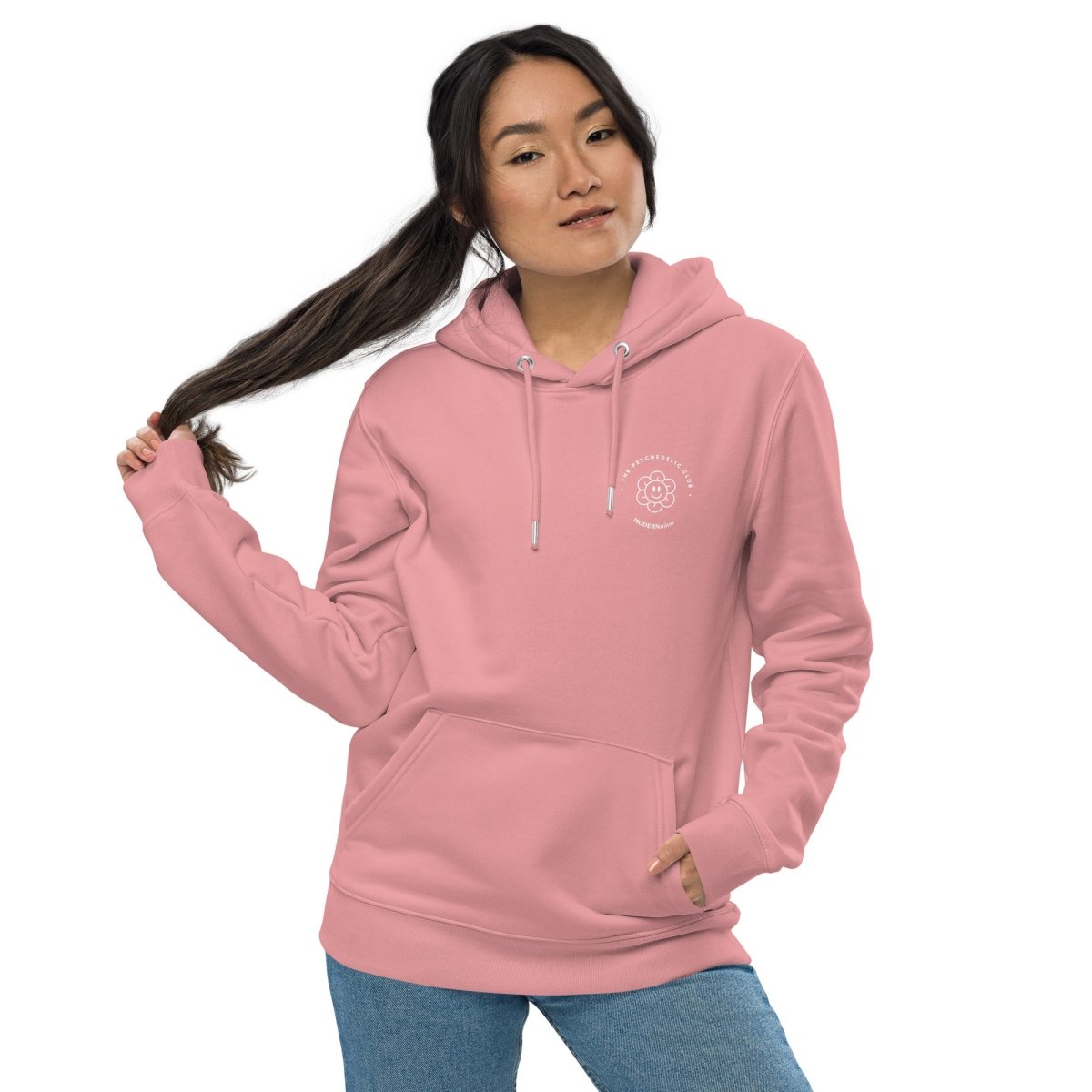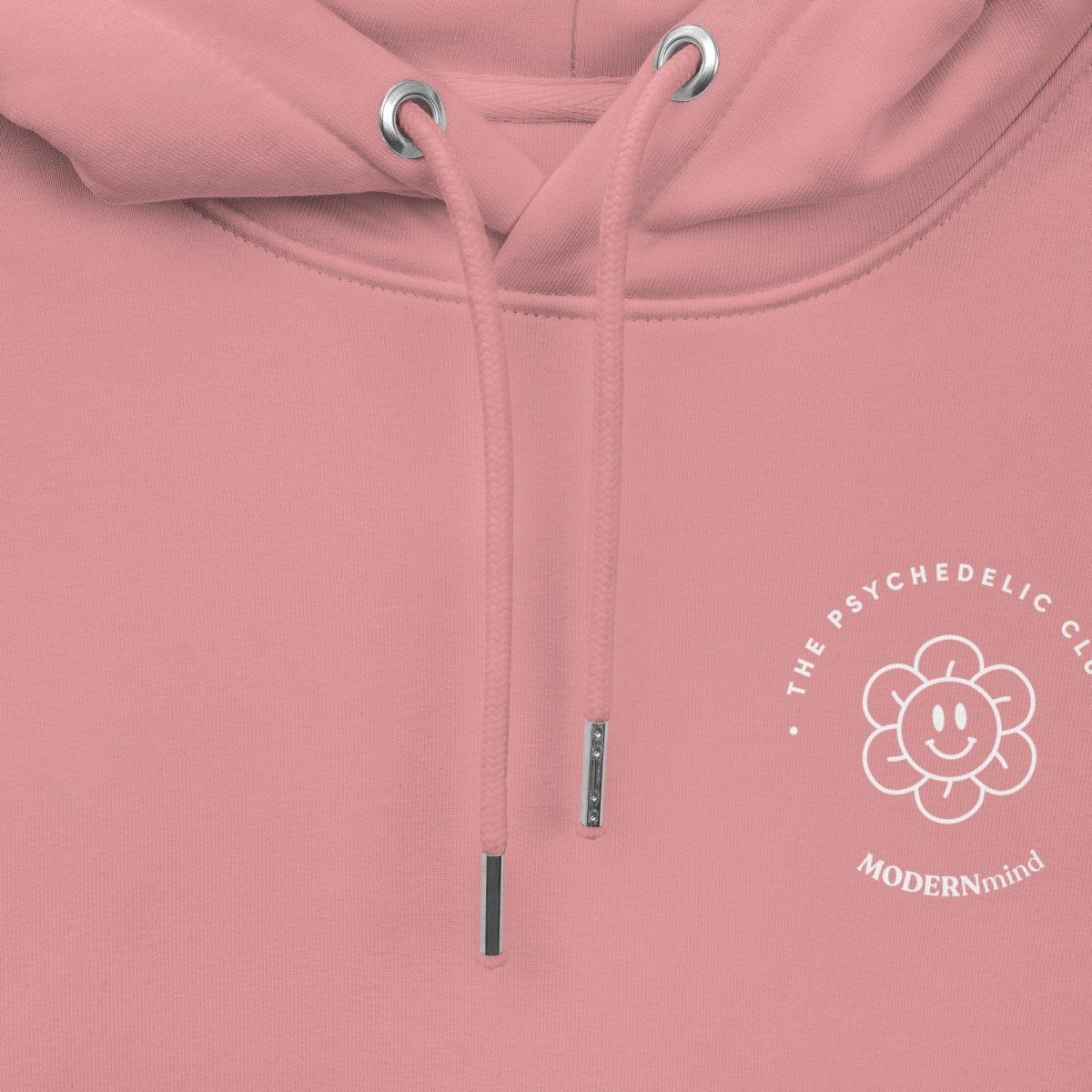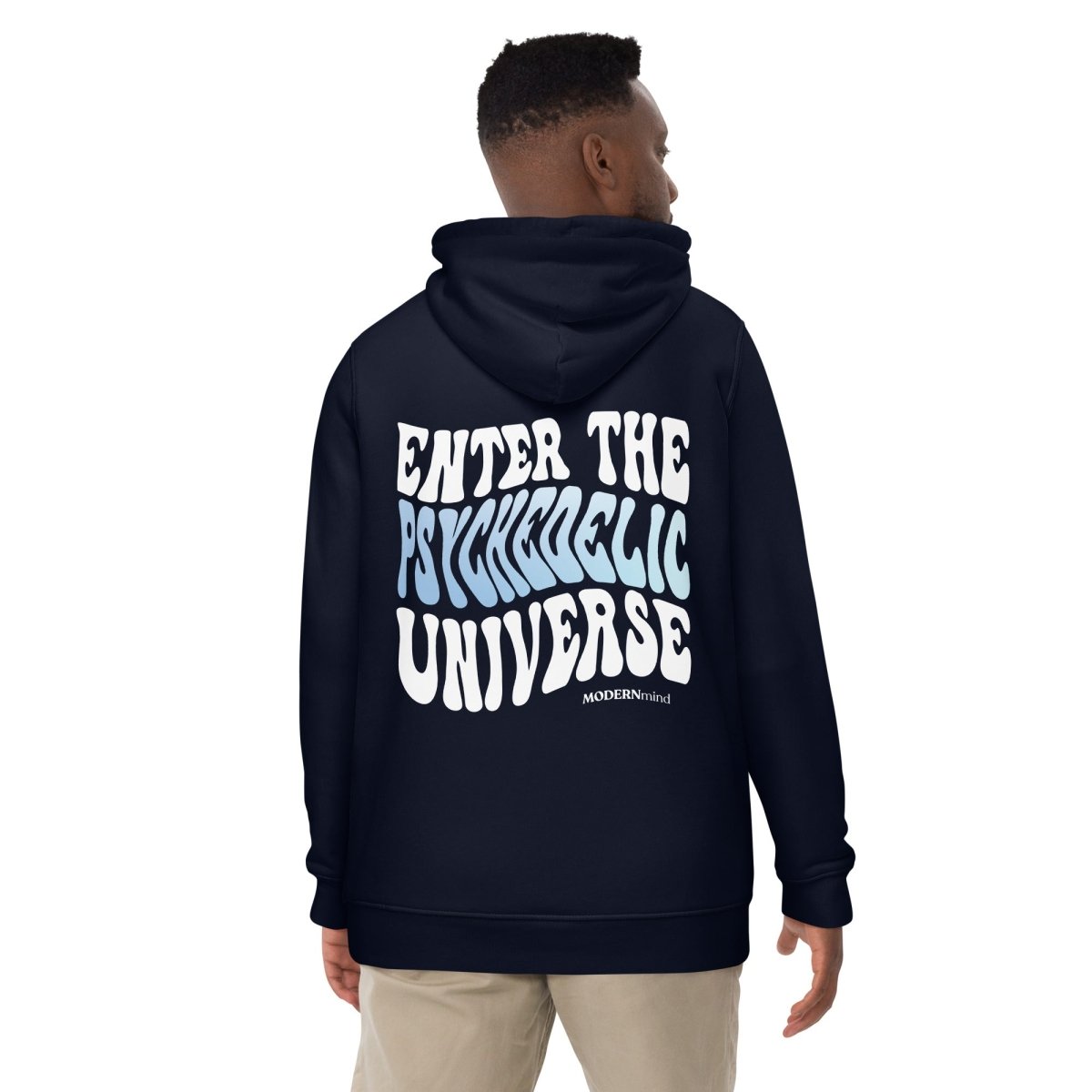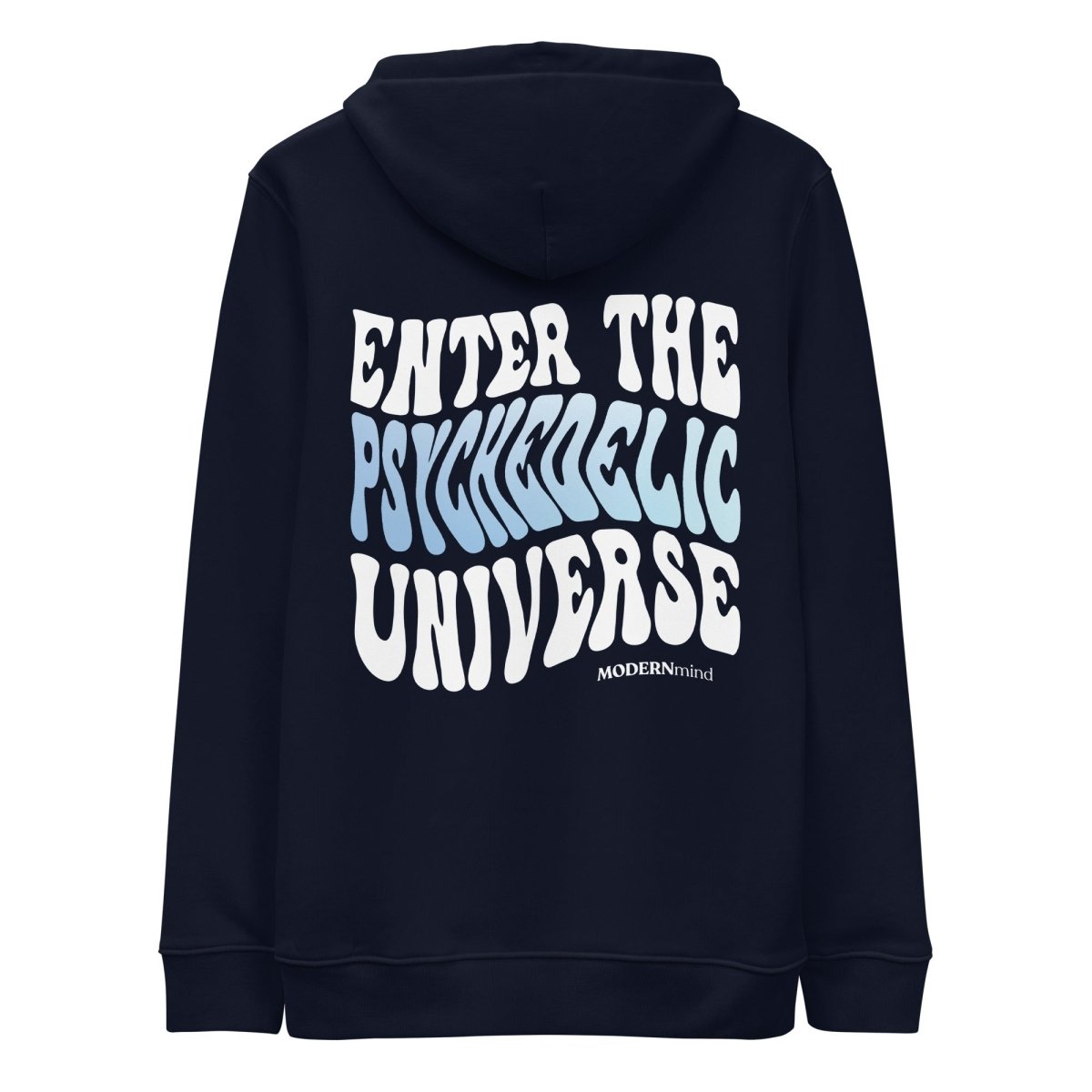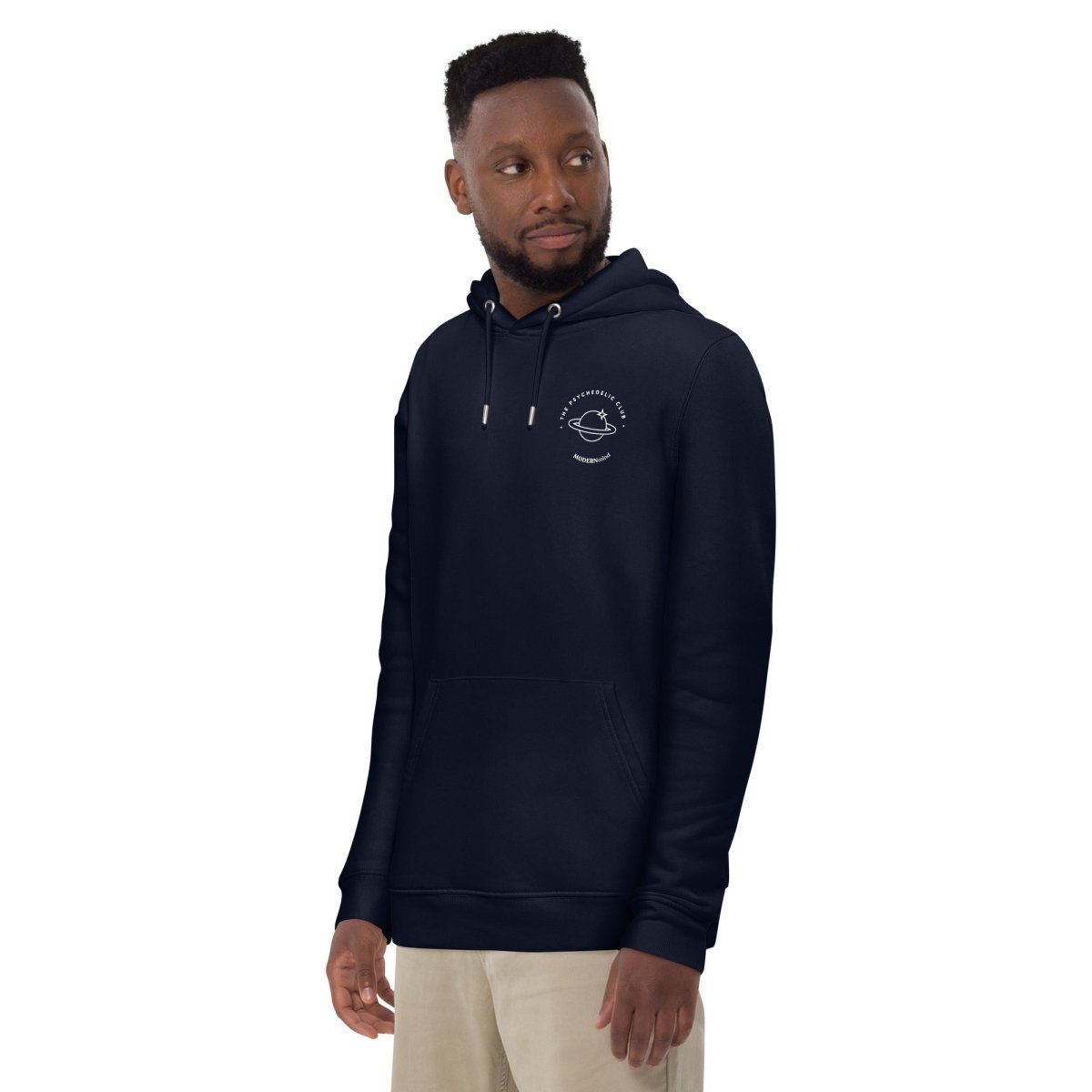 Psychedelic Universe • Premium Organic Hoodie • Psychedelic Fashion
7-10 working days
---
Beschreibung
The Psychedelic Hoodie for Awareness and Connection
Be enchanted by our psychedelic hoodie that's not just a garment, but carries a message. With every burst of color and pattern, it tells a story of consciousness, connection, and boundless creativity. It connects you with like-minded people and is an invitation to be part of a movement that recognizes the power of psychedelics and uses them as a bridge between us humans. Be a part of this journey and let our psychedelic hoodie carry your message in a unique and captivating way.
Organic and recycled materials make this eco-friendly unisex hoodie ideal for environmentally conscious psychedelic fashion lovers. This comfortable regular fit hoodie features a double layer hood, set-in sleeves and a front pocket.
This hoodie is custom-made for you after ordering.

Size chart
Important: If you like to wear your sweater a little more loose, please order it one size larger :)
| | | | |
| --- | --- | --- | --- |
| | CHEST (cm) | LENGTH (cm) | SLEEVE (cm) |
| S | 51.6 | 68 | 64 |
| M | 54.1 | 71.9 | 65.5 |
| L | 56.9 | 74 | 67 |
| XL | 60 | 76 | 68.6 |
| 2XL | 63 | 78 | 70 |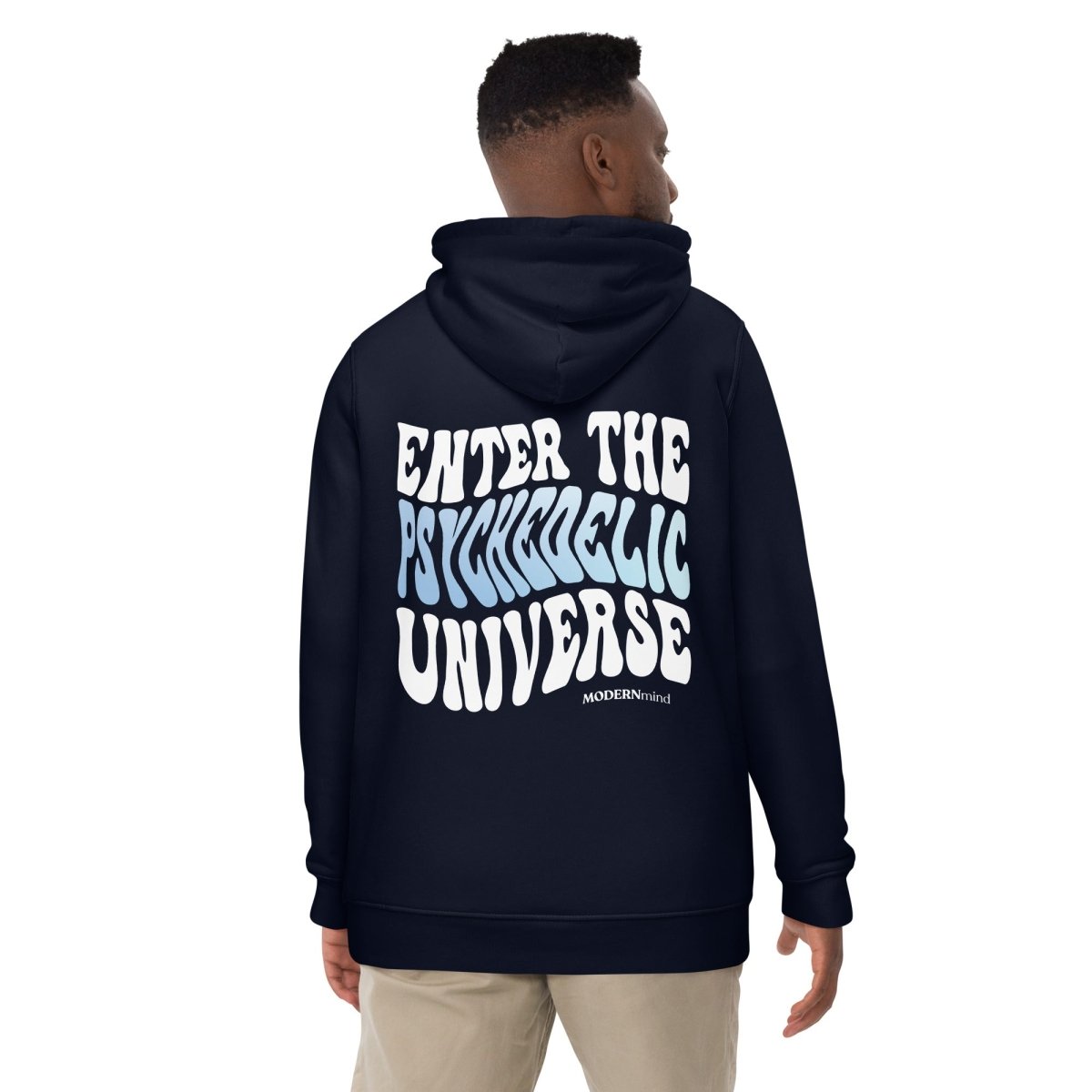 Liquid error (sections/OS-main-product line 133): Could not find asset snippets/OS-variant-picker.liquid